Cinema 4D Light Kit
Motion Squared Presents, Cinema 4D Light Kit
Transform Cinema 4D Into A Powerful Light Studio.
A Cinema 4D Light kit with custom lights & studios designed to create realistic renders in a fast & easy way.
Cinema 4D Light Kit Features:
The custom lights section of Light Kit is made up of 3 softboxes, 1 spotlight, 1 ring-light & a new fluorescent tube/s rig. All the lights have easy to use custom controls created with Cinema 4D's powerful Xpresso engine. The softboxes have a wide range of gobos that will give you amazing reflections in your scenes.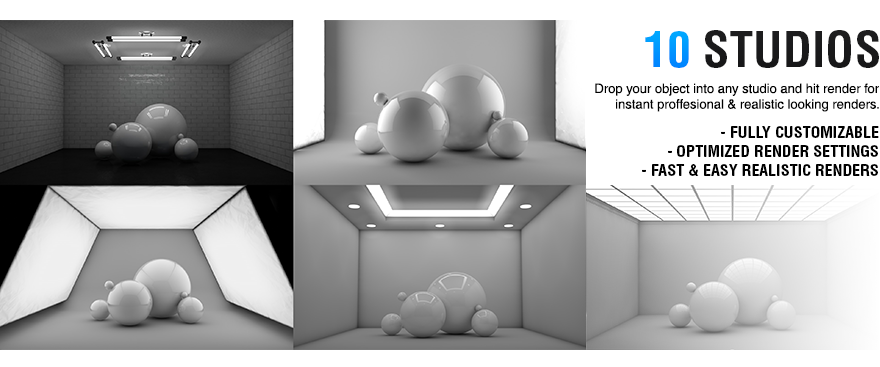 The Studios section of Light Kit is made up custom studios. These were built using a combination of Custom Lights & elements from the 'presets' section of Light Kit. The Idea was to demonstrate that you can use Light Kit Infinite to build your own custom studios.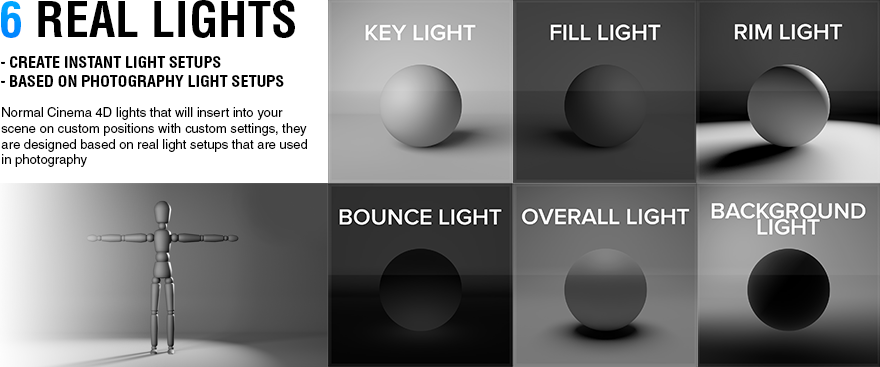 This section of Light Kit is made up of normal Cinema 4D lights that will insert into your scene on custom positions with custom settings. They were designed based on real light setups that are used by photographers. This section of Light Kit Infinite is great for lighting characters and is a great learning tool for simple & effective light setups.

Beginners can use the 'real lights' section in Light Kit to gain a better understanding of how different types of lights in different positions can work together to make the subject of the render stand out. Advanced users can take advantage of this section by building their own custom studios using a combination of the empty studios, real lights & some of the main custom light (softboxes etc)