Motion Squared Presents: Cinema 4D Redshift Car Paint
I am very excited to announce Redshift Car Paint for Cinema 4D. Over 150+ materials +studios for Redshift Render in Cinema 4D.
For more information, demo & preview gallery, please visit the Cinema 4D Redshift Car Paint page.
Main Features:
A complete suite of materials for your car renders. Includes paint, carbon fiber, plastic, glass, headlight & tail lights. Interior materials such as plastic, fabrics, leather and wood. All materials are ready to go and also customizable to get you the exact look you want.
Metallic Flake Effects – Create a striking and realistic metallic flake paint effect.
Delivered as .lib4d presets. Easy to instal and access through the Cinema 4D Content Browser
Organized into folders by preset type or category
Ready to render lighting studios, drop your models and hit render!
Tutorials for product installation & quick use guide.
EASY LICENSE – No waiting, Just download, install, and go.
Lighting Studios:
Want great looking renders in minutes? With these pre-made studios you can simply drop your car models into the studios & hit render. There is a total 5 studios included with more with future free updates.

Metallic Flakes Demo Video:
Create a striking and realistic metallic flake paint effect. There are several type of flakes included. This effect is also sometimes referred to as the glitter or pearlescent effect because of how it sparkes when you look at it from a different angle. To achieve this effect, I handcrafted various special maps that can be loaded into each paint presets. Below is a demo of how this particular feature of Redshift Car Paint Works.
The difference between normal paint and metallic flake or glitter paint.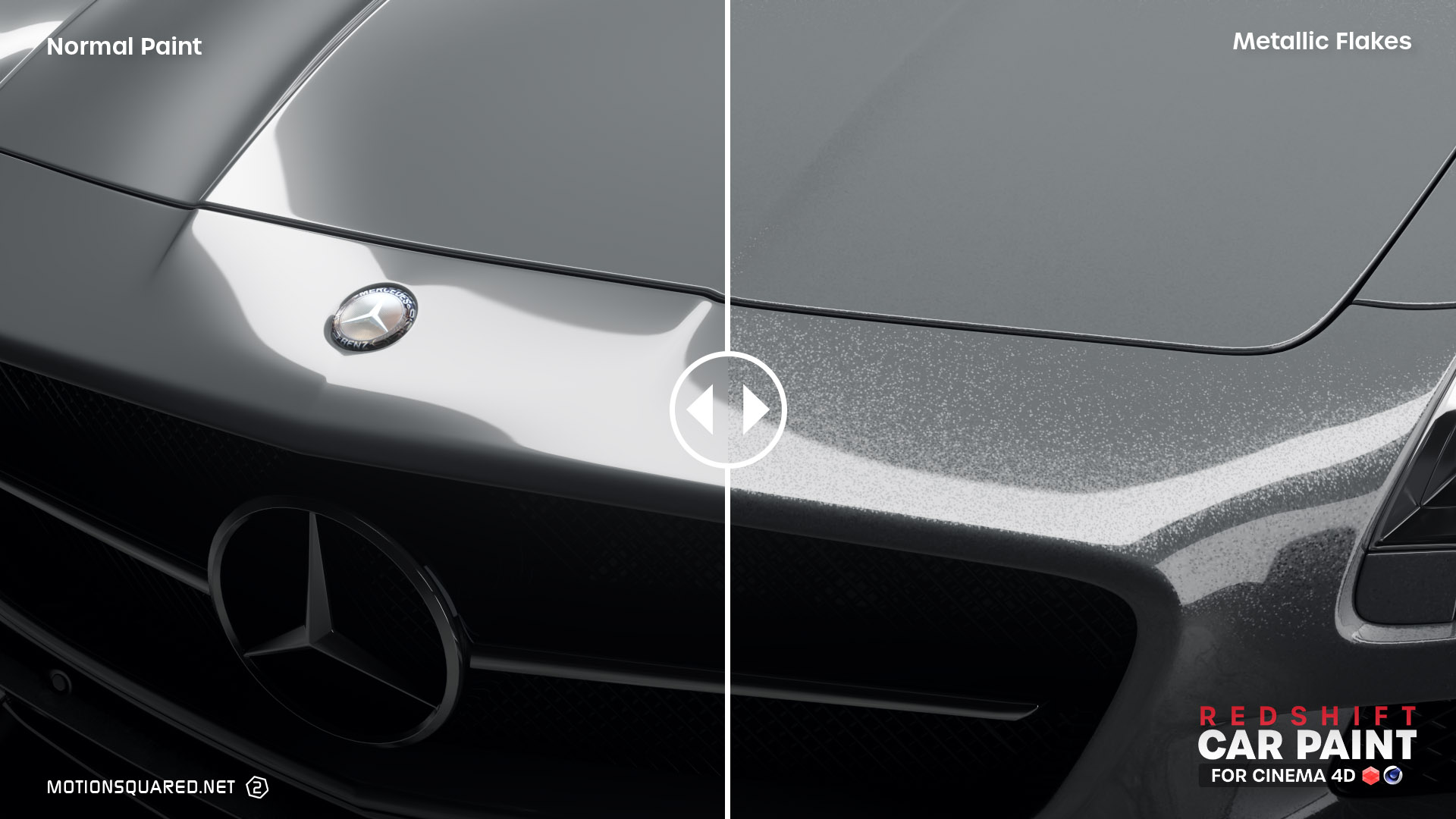 Easy install & access via the Content Browser:
Convenience and accessibility is very important when working in Cinema 4D. Redshift Car Paint can be installed and accessed very quickly from the content browser, from here you can drag the materials and presets into your scene.

The Redshift Suite:
Save more with the Redshift Suite. Get Redshift Car Paint + The Redshift Bundle with 10 other materials packs for $199.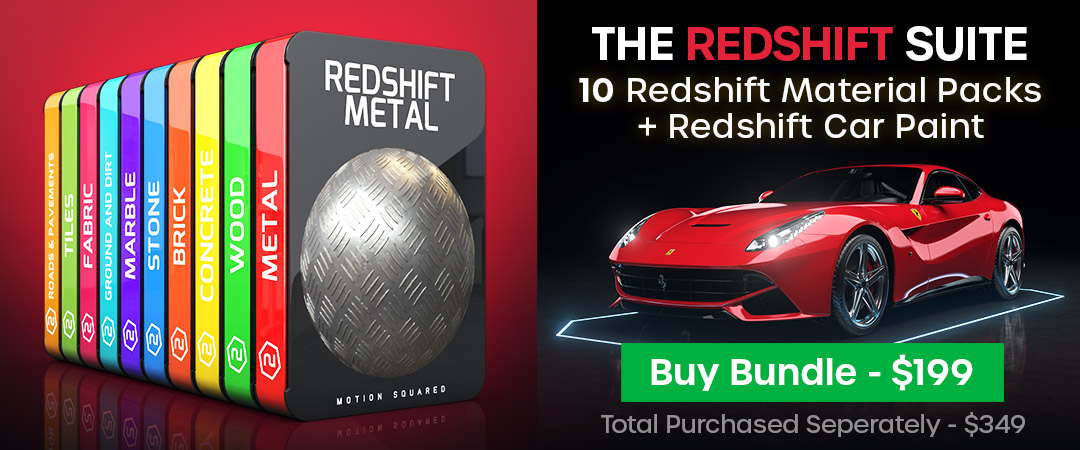 Alternatively, you can add both products to your cart and use coupon code 'redshift' during checkout.